BIG WORDS
DIRECTED BY NEIL DRUMMING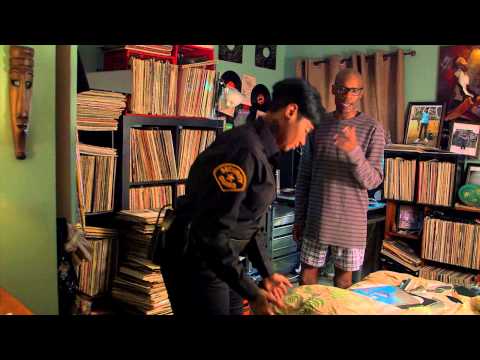 Written and directed by Neil Drumming and set in Brooklyn on the eve of President Obama's history-making election, three former members of a once promising hip-hop crew cross paths again to discover that some things never change. Former frontman John, once known as Big Words, is now a working class guy who raps only to himself. James is a publicist living with his boyfriend, far removed from the days when he rhymed about getting girls. While DJ Malik still spins records with a longing for the glory days. Together again, the friends reckon with dreams deferred and dreams yet to come.
RELEASED BY ARRAY IN THEATERS JULY 19, 2013
REQUEST A SCREENING HERE.
CITY

THEATER

DATE OPENS

REHOBETH BEACH,DE

REHOBETH BEACH FILM SOCIETY

COMPLETED

SAN FRANCISCO

COMPLETED



WASHINGTON DC


DC HIP-HOP THEATER FESTIVAL

COMPLETED



NEW YORK

COMPLETED



LOS ANGELES

DOWNTOWN INDEPENDENT

COMPLETED



ATLANTA

GEORGIA PACIFIC AUDITORIUM

COMPLETED



WASHINGTON DC

COMPLETED



PHILADELPHIA
COMPLETED



BIRMINGHAM
COMPLETED



SEATTLE

LANGSTON HUGHES PERFORMING ARTS INSTITUTE

COMPLETED



HOUSTON

HOUSTON MUSEUM OF AFRICAN-AMERICAN CULTURE

COMPLETED



GARY


GARY INTERNATIONAL BLACK FILM FESTIVAL

COMPLETED



FREETOWN, SIERRA LEONE


TESSA'S

COMPLETED

CHARLOTTE


STUDIO MOVIE GRILL EPICENTER

COMPLETED


DAYTON
COMPLETED



LONDON


STRATFORD EAST PICTUREHOUSE

COMPLETED



OAKLAND

OAKLAND PRIDE FILM FESTIVAL

COMPLETED



BLOOMINGTON


UNIVERSITY OF INDIANA

COMPLETED

MONTREAL


MONTREAL INTERNATIONAL BLACK FILM FESTIVAL

COMPLETED

BOSTON


ARTS EMERSON

COMPLETED



NASHVILLE


BELCOURT THEATER

COMPLETED



COLUMBIA, SC


NICKELODEON THEATRE

COMPLETED



LOS ANGELES


CALIFORNIA AFRICAN AMERICAN MUSEUM

COMPLETED

MONTGOMERY


PURE ARTISTRY LITERARY CAFE

COMPLETED
BOULDER, CO


THE DAIRY CENTER FOR THE ARTS

COMPLETED



LONDON


BFI LONDON LESBIAN AND GAY FILM FESTIVAL

COMPLETED


TALLAHASSEE, FL


FLORIDA STATE UNIVERSITY

[Educational Screening]

COMPLETED



TACOMA, WA

COMPLETED



NEWARK


NEWARK BLACK FILM FESTIVAL

COMPLETED



BOSTON


PARAMOUNT CENTER @ BOSTON COLLEGE

COMPLETED



INDIANAPOLIS, IN

INDIANAPOLIS MUSEUM OF ART

Presented as part of the Indiana Black Expo Film Festival

COMPLETED