MERATA
A FILM BY Heperi 'Hepi' Mita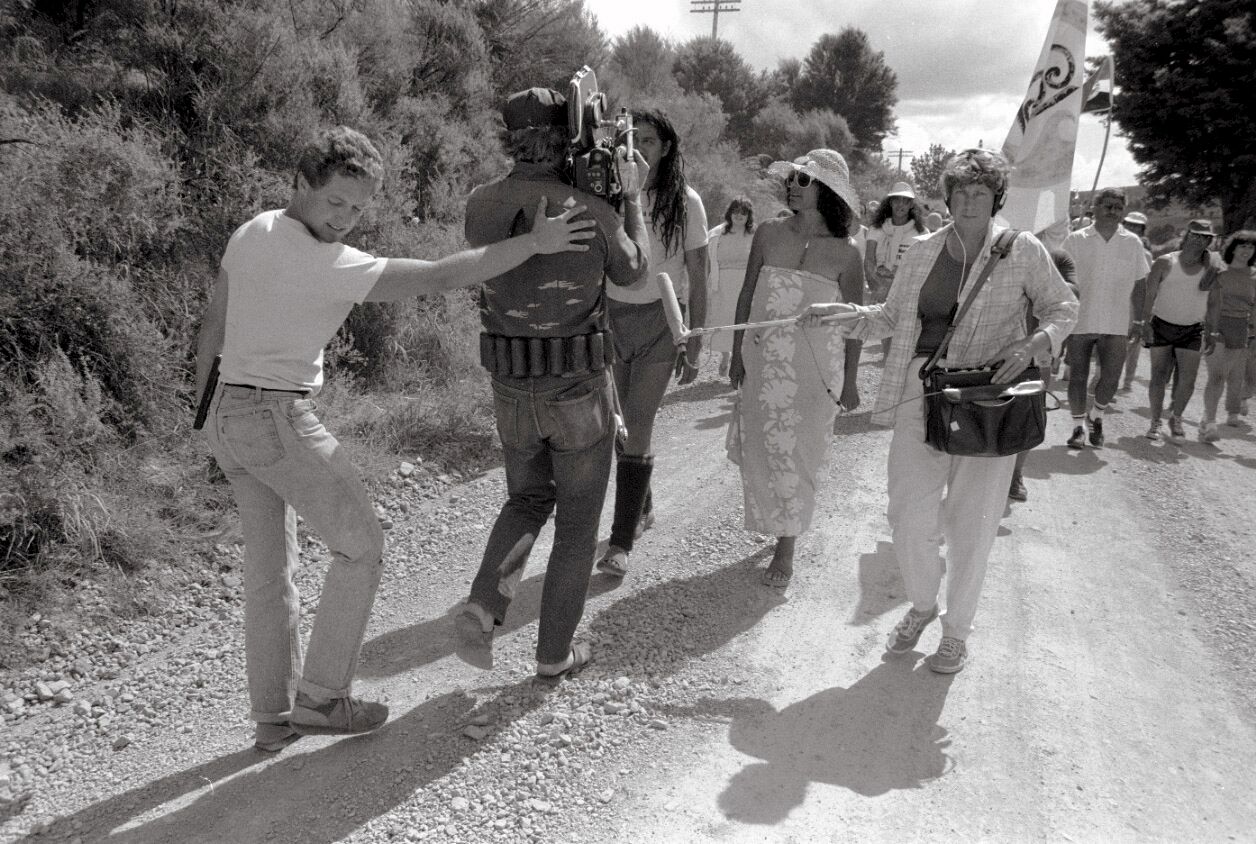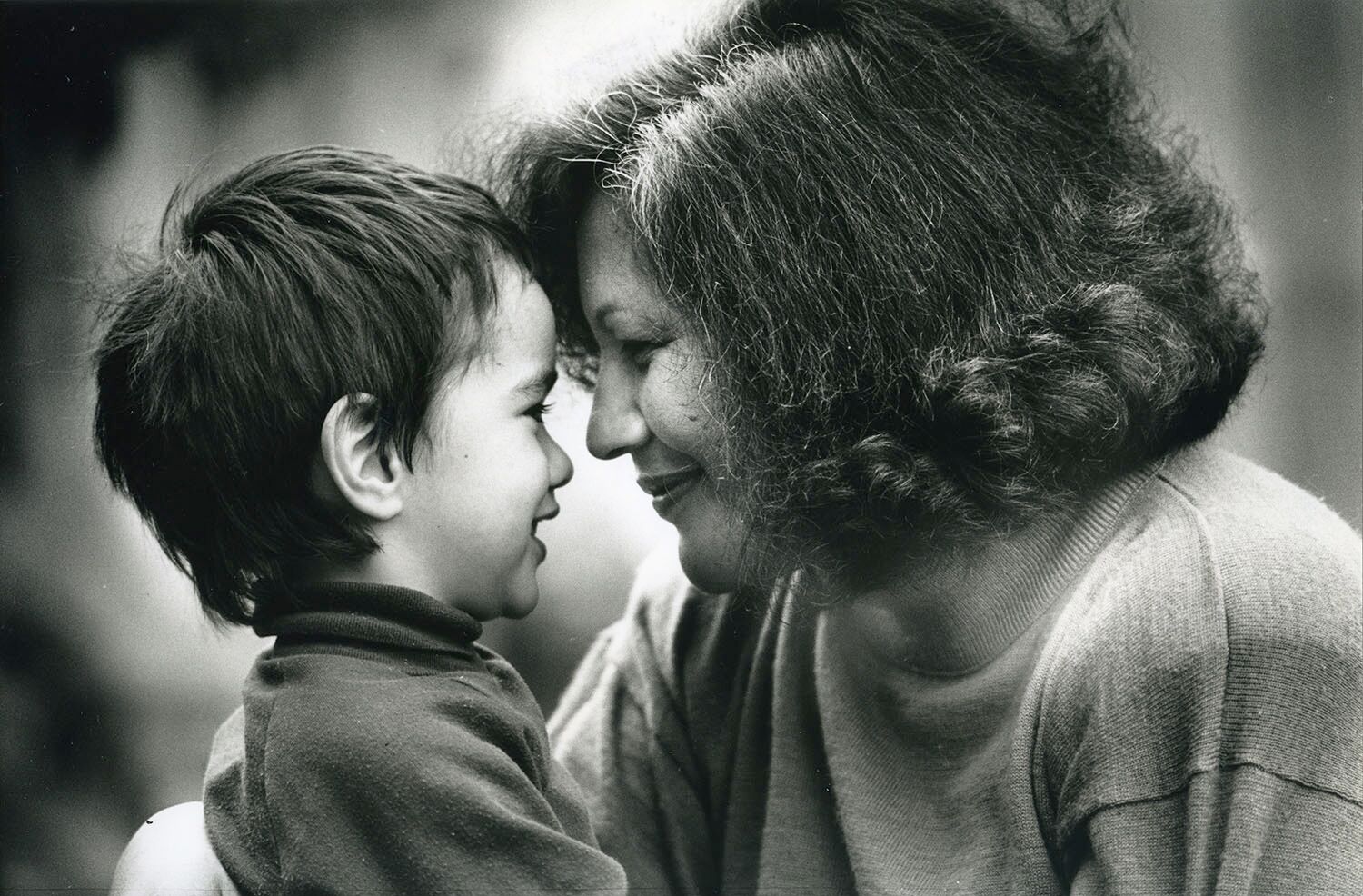 A documentary portrait of the pioneering indigenous filmmaker and activist Merata Mita, MERATA is an intimate tribute from a son about his mother that delves into the life of the first woman from an Indigenous Nation to solely direct a film anywhere in the world. Known as the grandmother of Indigenous cinema, Merata's independent political documentaries of the '70s and '80s highlighted injustices for Māori people, and often divided the country. Mita was fearless in her life, her activism and her art. Chronicling the director's journey to decolonize the film and television screens of New Zealand and the world, the film documents her work, her early struggles with her family and her drive for social justice that often proved personally dangerous. Programmed as MERATA: HOW MUM DECOLONISED THE SCREEN, the film made its World Premiere at the 2019 Sundance Film Festival.
COMING TO SCREENS VIA ARRAY STARTING MARCH 2019
REQUEST A SCREENING HERE.
CITY

VENUE

DATES

TICKETS

CARTAGENA, COLOMBIA

CC. CARIBE PLAZA? (SCREENING ROOM #6)

Showtimes: 6:30PM

3.15.20
POSTPONED
WASHINGTON, DC

NATIONAL MUSUEM OF THE AMERICAN INDIAN

Showtime: 2:00PM

3.7.20
COMPLETED
SAN FRANCISCO, CA

MOSTLY BRITISH FILM FESTIVAL

Showtime: 12:00PM

2.15.20
COMPLETED
VICTORIA, BC

VICTORIA FILM FESTIVAL

Showtime: 6:15PM

2.12.20
COMPLETED
ONTARIO,CANADA

REFRAME FESTIVAL

Showtime: 12:15PM

1.25.20
COMPLETED
INARI, FINLAND

SKáBMAGOVAT – INDIGENOUS PEOPLES' FILM FESTIVAL

Showtime: 11AM

1.24.20
COMPLETED
LOS ANGELES

LAEMMLE MUSIC HALL

Presented by Red Nation Film Festival Showtime: 6:15PM

11.10
COMPLETED
DENVER

DENVER MUSEUM OF NATURE AND SCIENCE - RICKETSON THEATER

Presented by Denver Indigenous Film & Arts FestivalShowtime: 7p

10.13
COMPLETED
SACRAMENTO

CROCKER ART MUSEUM

Showtime: 6:30p

10.3
COMPLETED
SALT LAKE CITY

UTAH PACIFIC ISLAND FILM SERIES

Showtime: 6p

9.20
COMPLETED
NEW YORK

REGAL ESSEX THEATER

Presented by Asian American International Film FestivalShowtime: 8:45p

7.31
COMPLETED
ATLANTA

HAMMONDS HOUSE MUSEUM

Presented by Bronzelens Film FestivalShowtime: 7:00p

6.29
COMPLETED
HOUSTON

HOUSTON MUSEUM OF AFRICAN AMERICAN CULTURE (HMAAC)

Showtime: 6:30p

6.13
COMPLETED
SEATTLE

ARK LODGE CINEMA

Presented by Sankofa Film Society

Showtime: Showtime: 7:00p

6.6
COMPLETED
HONOLULU

DORIS DUKE THEATER

Presented by Honolulu Museum of ArtShowtime: 7:00p

5.12
COMPLETED
VANCOUVER

DOXA DOCUMENTARY FILM FESTIVAL

Showtime: 7:00p + 8:30p

5.11
COMPLETED
LOS ANGELES

LAEMMLE FINE ARTS THEATER

Showtimes: 5.10 8:30p | 5.11 2:30p + 5:00p | 5.12p 5:00p + 7:30p

Special Mother's Day Q&A on 5.12 w/ MERATA filmmakers Hepi Meta, Chelsea Winstanley

and Cliff Curtis ("Fear The Walking Dead") as well as filmmaker Taika Waititi (BOY, THOR: RAGNAROK)

5.10 - 5.12
COMPLETED
BOSTON

HALEY HOUSE BAKERY AND CAFE

Presented by Roxbury Film Festival

5.10
COMPLETED
NEW YORK

MAYSLES DOCUMENTARY CENTER

Showtime: 7:30p

5.8
COMPLETED
LOS ANGELES

LOS ANGELES ASIAN PACIFIC FILM FESTIVAL

Showtime: 6:30p

5.7
COMPLETED
TORONTO
5.5
COMPLETED
NEW YORK

IMAGENATION CINEMA

Showtime: 3:00p

5.5
COMPLETED
HONOLULU

DORIS DUKE THEATER

Presented by Honolulu Museum of ArtShowtimes: 5.4 7:30p | 5.5 7:00p

5.4 + 5.5
COMPLETED
LONDON

BERTHA DOCHOUSE

Showtimes: 5.3 8:00p | 5.4 2:30p, 6:30p | 5.5 4:00p, 7:45p | 5.6 8:20p 5.7 4:30p | 5.8 8:30p | 5.9 2:30p, 6:30p

5.3 - 5.9
COMPLETED