VANISHING PEARLS
DIRECTED BY NAILAH JEFFERSON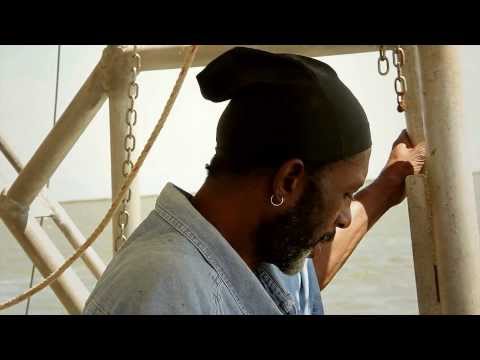 Nailah Jefferson's VANISHING PEARLS chronicles the untold story of personal and professional devastation in Pointe à la Hache, a close-knit fishing village on the Gulf coast, following the 2010 Deepwater Horizon oil spill. This 2014 Slamdance Film Festival Official Selection delves into the worst environmental disaster in American history just as news cameras leave the scene of the crime. While 49 million barrels of oil settle in the once vibrant coastal waters, a generations-old community of black fishermen pledge to fight for justice, accountability and their way of life.
RELEASED BY ARRAY IN THEATERS APRIL 18, 2014
REQUEST A SCREENING HERE.
| | | | |
| --- | --- | --- | --- |
| CITY | THEATER | DATE OPENS | |
| NEW YORK | | COMPLETED | |
| LOS ANGELES | DOWNTOWN INDEPENDENT | COMPLETED | |
| MONTGOMERY | PURE ARTISTRY LITERARY CAFE | COMPLETED | |
| ATLANTA | MOREHOUSE COLLEGE | COMPLETED | |
| BOSTON | ARTSEMERSON | COMPLETED | |
| SEATTLE | LANGSTON HUGHES PERFORMING ARTS INSTITUTE | COMPLETED | |
| NEW ORLEANS | SYNC UP CINEMA | COMPLETED | |
| HOUSTON | HOUSTON MUSEUM OF AFRICAN AMERICAN CULTURE | COMPLETED | |
| DETROIT | CINEMA DETROIT | COMPLETED | |
| AUSTIN | ALAMO DRAFTHOUSE RITZ | COMPLETED | |
| WASHINGTON, DC | ANACOSTIA ARTS CENTER | COMPLETED | |
| PHILADELPHIA | INTERNATIONAL HOUSE | COMPLETED | |
| BLOOMINGTON | INDIANA UNIVERSITY CINEMA | COMPLETED | |
| HONOLULU | HONOLULU MUSEUM OF ART | COMPLETED | |
| CHICAGO | DUSABLE MUSEUM OF AFRICAN AMERICAN HISTORY | COMPELTED | |
| BIRMINGHAM | SIDEWALK FILM FESTIVAL | COMPLETED | |
| WINSTON SALEM, NC | A/PERTURE CINEMA | COMPLETED | |
| NEW YORK | MAYSLES DOCUMENTARY CENTER | COMPLETED | |
| NEW YORK | CREATIVELY SPEAKING FILM SERIES @ HARLEM PIERS | COMPLETED | |
| CHICAGO | BLACK CINEMA HOUSE | COMPLETED | |
| NEW YORK | MoCADA | COMPLETED | |
| NELSON, BC | DECONSTRUCTING DINNER FILM FESTIVAL | COMPLETED | |
| CHICAGO | ENGLEWOOD FILM FESTIVAL @ CHATHAM 14 | COMPLETED | |
| THOMASVILLE, GA | COVEY FILM FESTIVAL | COMPLETED | |
| LOS ANGELES | CALIFORNIA AFRICAN AMERICAN MUSEUM | COMPLETED | |
| OAK PARK, IL | | COMPLETED | |
| THIBODAUX, LA | NICHOLLS STATE UNIVERSITY | COMPLETED | |